Reports
Report
by
Jillian Ryan
Feb 21, 2017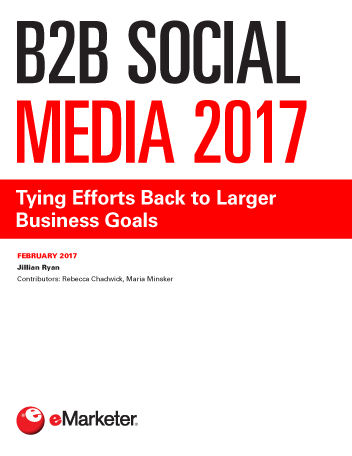 For business-to-business (B2B) marketers, social media platforms provide an opportunity to reach and influence buyers during their decision-making process, but most companies aren't yet mapping such social efforts to larger business goals.
View this Report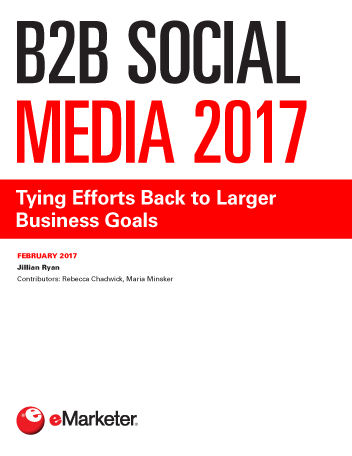 Interviews

Alyson Griffin, vice president of global marketing at Intel Corp., tells eMarketer how the technology company uses social media marketing to reinforce that it's much more than a chipmaker.
Alyson Griffin
Vice President, Global Marketing
Intel Corp.